"Upstream Glitches" NFT Collection, "Capsules of All Our Lives": coming 3 October 2022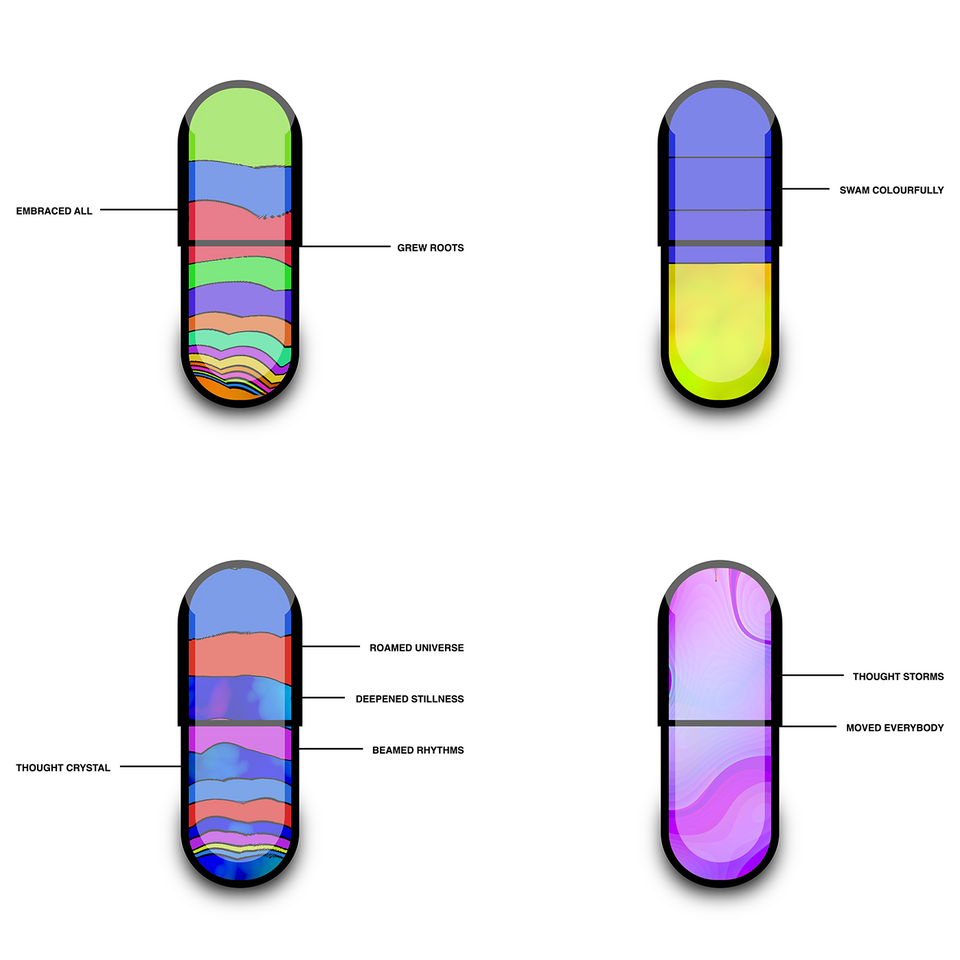 Hi friends!
Super happy to announce that the NFT memorabilia collections for story #4 in The Logged Universe, "Upstream Glitches" by Vesta Gheibi, will be released on the 3rd of October 2022!
In one of lessons in the simulation's first school of unlearning, Marsa and other uploaded minds, have to capture all the lives they have lived in capsules. For this collection, we're releasing "Capsule of All Our Lives": a on-chain generative SVG art and literature collection.
From 3 October 2022 to 31 October 2022, fans can mint memorabilia from the story. After 31 October 2022, no new ones can be minted.
Unlike previous collections, we are introducing a new deluxe tier: one where you can choose a mint instead of getting a random one.
There will thus be 2 tiers for this collection:
A ~$100 NFT that is chosen by you. You can cycle through many variations and choose a seed that is unique (defined along with your address). Take your time to find one that resonates with you!
A ~$30 NFT that is randomly generated. But! There's a small chance that it displays rare experiences.
Links to mint, claim, and bid will be shared on Twitter: https://twitter.com/un_frontier
Capsules of All Our Lives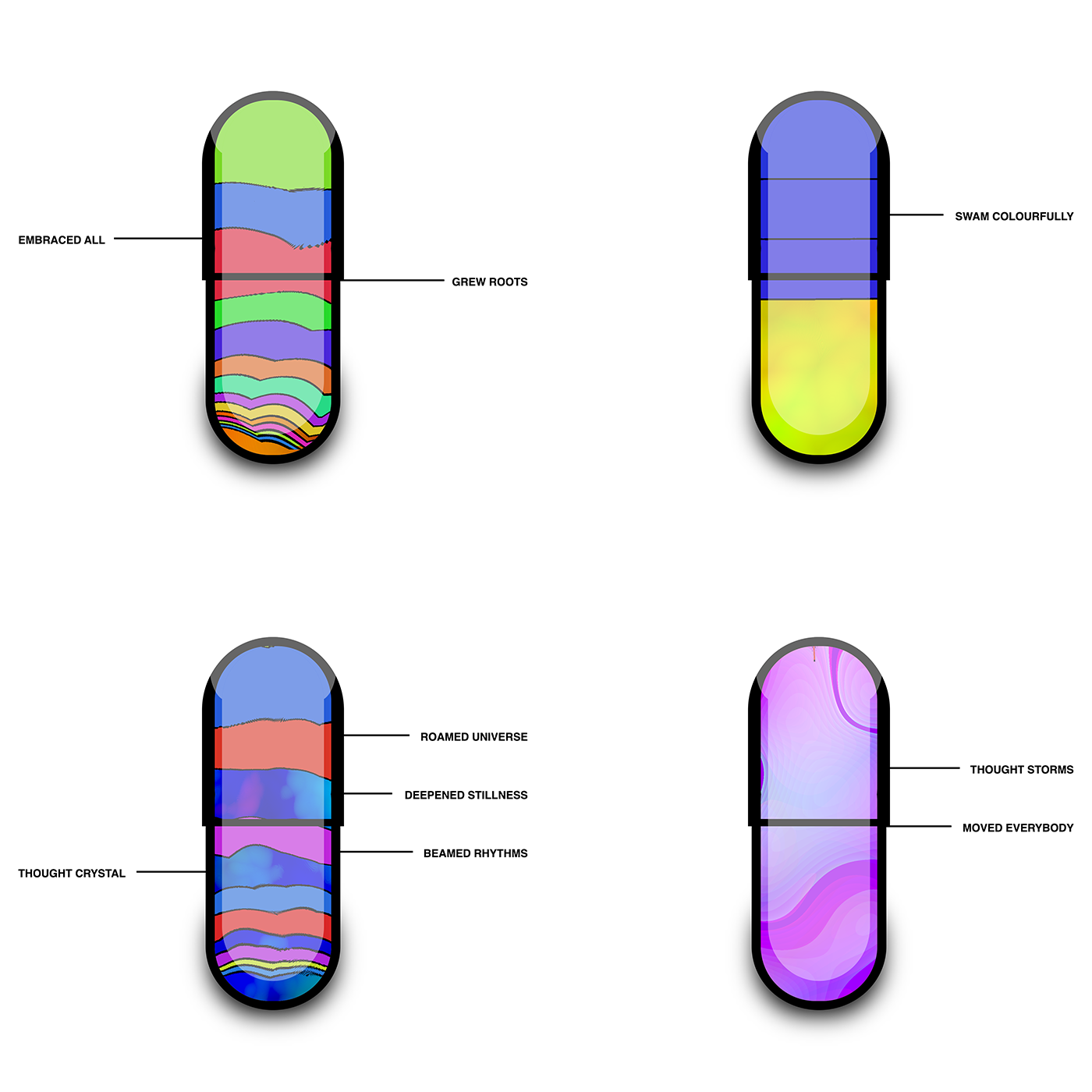 The capsules are visualizations of the lives of each uploaded mind. Due to them wanting to unlearn to ease their struggles, each capsule can vary in terms of how glitchy and messy it is. Some uploaded minds manage to remember more of their past and it is thus more orderly. Some uploaded minds marked their capsules with core experiences that defined who they had become.
Custom Mint
The custom mint allows a fan to choose any visualization by cycling through any seed. It will still be unique as it is tied together with the address they will use to mint.
There are 29 random variables involved in crafting each capsule. The seed will change all these 29 variables. Besides the visuals, there is notably, 62 experiences that can be generated up to a total of 10 per capsule (maximum).
This will cost ~$100 in ETH.
Random Mint
For ~$30 in ETH, a fan can try to get lucky and get a random variation. However, there is a 1/3 chance for every experience that is generated to be from a rare list of experiences. This list consists of 33 experiences. Thus, for the random mint, you can get lucky and generate variations that the custom mints can't generate.
If you held in an address an Anchor Certificate (any one), a Painting of a Forgotten Soul (any one), and a Logged Universe Little Martian (all 3) on the snapshot date of 26 Sept 2022 (10am EST), you can claim a random capsule for free once they become available. Thank you for supporting the Logged Universe!
As with the previous stories, 50% of the sales go towards the writer.
Links!
To get the links to the websites before the launch, follow @un_frontier on Twitter or Join the Discord!
Thank you!
Thank you to Vesta for her great story, her constant feedback, and all the wonderful experiences she conjured for all the uploaded minds lives in the simulation. We hope to continue sharing more stories in the future. Please share it if you enjoyed it!
May you deepen your stillness and understand the rain.